Cornerpoint Case Pops: Are Customer Lists Trade Secrets?
Unauthorized use and/or duplication of blogposts without express and written permission is strictly prohibited. Excerpts and links may be used, provided that full and clear credit is given, and with appropriate and specific direction to the original content.
Are Customer Lists Trade Secrets?  – Guidance Residential, LLC v. Mangrio
By Stacia Hofmann
Cornerpoint Case Pops are dedicated to summarizing relevant, new cases — and their business and risk management lessons — in bite-size posts.
The Case: Guidance Residential, LLC v. Mangrio, Washington Court of Appeals, Division I,  No. 75507-2-I (Unpublished)
Under the right factual circumstances, customer lists are trade secrets. Is your business doing enough to compile, maintain, and protect your customer lists? A December 18, 2017 Court of Appeals' decision serves as a textbook case of how to prove that an employee's unauthorized use of a customer list is a misappropriation of a trade secret.
Background and Case History
First, the background facts. Guidance Residential (Guidance) and University Islamic Financial (UIF) are both in the extremely competitive market of providing Sharia-compliant mortgages to the Muslim community. In 2011, several employees left Guidance Residential to work at UIF.
While at Guidance, the employees had collected information about Guidance's potential and current customers and compiled them into Guidance's computer system. The data could be downloaded as an Excel spreadsheet. Before leaving Guidance, the employees sent this spreadsheet to their personal email. They then used the data in the spreadsheet to generate business for UIF.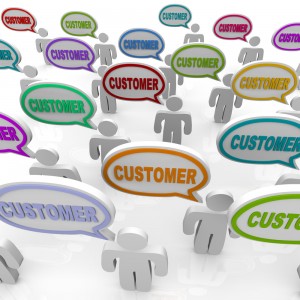 Guidance filed suit against the employees and UIF. The jury rendered a verdict in favor of Guidance, finding that the defendants had willfully and maliciously misappropriated Guidance's trade secrets and awarding damages of $848,000 for Guidance's lost profits. Pursuant to Washington's Uniform Trade Secrets Act, RCW Ch.19.108, the court awarded an additional $593,650 in attorneys' fees and costs to Guidance.1 Furthermore, because double damages may be awarded for the willful and malicious misappropriation of trade secrets under RCW 19.108.030, the Court of Appeals ordered the trial court to reconsider whether (up to) an additional $848,000 should be awarded to Guidance.
Why Were the Customer Lists Trade Secrets?
Under Washington law, an employer's customer lists are generally protected trade secrets if three requirements are met:
1. The list is a compilation of information.
2. The list is economically valuable because it is unknown to others. In other words, the information is not readily ascertainable. It contains contact or other information that the employer expended substantial efforts to identify and cultivate.
3. The employer made reasonable attempts to keep the information secret.
In this case, the Excel spreadsheet was a compilation of information that had value due to its secrecy and substance. The data included some information that could be pulled from public records, like names and contact information, but it also linked that information with financials (income, assets, liabilities, credit scores), mortgage pre-qualification status, and Social Security numbers. The employees' arguments that they helped create the list and kept their own lists were not valid defenses.
Guidance had attempted to keep the information secret. The company had written policies regarding the confidentiality of the customer list, training for keeping customer information private, and a requirement that all confidential information be returned to Guidance upon the employee's conclusion of employment.
Key Takeaways and Risk Management Tips
When the economic value/confidentiality test is met, Washington law treats customer lists as trade secrets. Guidance's employment and risk management policies helped it secure an award of over $1 million – possibly more if the trial court increased the statutory damages.
Employers can mitigate the risk of a rogue employee misappropriating a customer list and increase the odds of prevailing on a claim against the employee by:
:idea: Understanding the values of different types of customer lists. A list of potential customers pulled from an online directory is not going to have the same economic value as a list of current customers and substantive data. What is the source of the compilation and how was it generated? Is the list easy to recreate? Can the information be readily gathered from public records?
:idea: Restricting access to valuable customer lists. Does every employee really need to see the list, or is it sufficient if only the sales and general managers have access?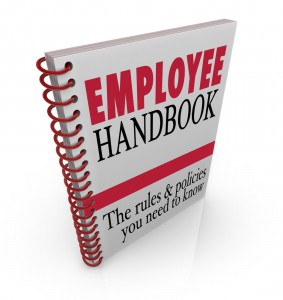 :idea: Having written policies on the use, return, and confidentiality of customer lists. Employee handbooks, confidentiality and non-disclosure agreements, and exit agreements and checklists can go a long way in showing the employer reasonably attempted to keep the list secret.
:idea: Monitoring employee use of the list both during employment and upon termination. Preferably, the computer database or program will show a log of activity, such as user and download history, so that any misappropriation can be stopped before the information is used and causes damage.
Without customers, a business will fail. It's as simple as that. Efforts should be made to protect vital customer and potential customer information, to prevent its misuse, and to provide the business with strong legal arguments in the event litigation is unavoidable. Email or call me to see if Cornerpoint can help with your contract or employment law questions.

This blog is for informational purposes only and is not guaranteed to be correct, complete, or current. The statements on this blog are not intended to be legal advice, should not be relied upon as legal advice, and do not create an attorney-client relationship. If you have a legal question, have filed or are considering filing a lawsuit, have been sued, or have been charged with a crime, you should consult an attorney. Furthermore, statements within original blogpost articles constitute Stacia Hofmann's opinion, and should not be construed as the opinion of any other person. Judges and other attorneys may disagree with her opinion, and laws change frequently. Neither Stacia Hofmann nor Cornerpoint Law is responsible for the content of any comments posted by visitors. Responsibility for the content of comments belongs to the commenter alone.

Guidance did not prevail on its attempt to enforce a non-compete agreement, so, pursuant to an attorneys' fees provision in that contract, must pay the employees' attorneys' fees and costs in successfully defending against that claim. ↩