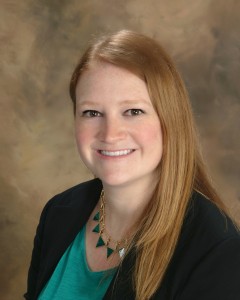 Stacia Hofmann, JD, ARM, practices business law and litigation at Cornerpoint Law. A solo practitioner with over 13 years of legal experience, Stacia drafts business agreements and customer contracts, provides advice about insurance coverage, advises on the employer/employee relationship, develops tailored risk management policies and procedures, consults on cyber risk, and litigates disputes for her clients.
In addition, Stacia is particularly knowledgeable about the law governing premises liability ("slip and falls"), product liability (including contaminated food), worksite accidents, defective workmanship, defamation, criminal acts on business premises, the sale and service of alcohol, professional malpractice, and automobile accidents. Her clients have included businesses of all sizes and across industries, including construction, real estate, retail, restaurants and nightlife, manufacturing, transportation, professional services, and sports and entertainment.
Prior to founding Cornerpoint Law in 2015, Stacia worked as a commercial and insurance defense litigator at a law firm in Seattle, and, more recently, as a trial attorney at Nationwide Insurance's Washington trial division office, where she defended hundreds of businesses and individuals in lawsuits filed against them. The allegations against her clients varied, but often involved claims of underdeveloped policies and procedures, unsatisfactory training of employees, and inadequate quality control. Through vigorous opposition, Stacia was able to secure dismissal, negotiate favorable settlements, and achieve excellent results at trial and arbitration for many of her clients.
Still, Stacia recognized the toll that litigation took on her clients: the interruption to business operations, an oftentimes significant increase in insurance premiums, the risk of an uncovered claim or excess verdict, and an inability to control key litigation decisions affecting the business. Stacia worked with her clients to review the events leading to suit; many could have benefited from risk control and pre-loss planning.
Firmly believing that preventing a loss from happening in the first place is far superior to the toils and troubles that accompany litigation, Stacia obtained an Associate in Risk Management certification from the American Institute For Chartered Property Casualty Underwriters (The Institutes) in 2015 to complement her practical experience in evaluating risk and its legal effects. Cornerpoint Law followed shortly thereafter, and now Stacia is passionate about helping businesses minimize the risk of litigation. Because of her interests in technology, privacy, risk management, and the law, Stacia obtained a certification in Cyber Risk Management from The Institutes in 2016.1 She is licensed to practice law in all Washington courts, and state courts in Idaho. For the past four years, Stacia has been rated by peer-reviewed Super Lawyers® as a Rising Star in the area of Business/Corporate law.
A native of beautiful Baker City, Oregon, Stacia obtained her law degree from the University of California, Hastings College of the Law, in San Francisco in 2005 and her Bachelor of Arts in Communication, magna cum laude, from the University of Southern California in Los Angeles in 2002.
When she is not assisting clients, Stacia spends time with family and friends, attends live music shows, cheers on the USC Trojans, and plays golf and tennis. Stacia recently served on the board of Women Business Owners, Seattle and Puget Sound Region, and GSIP, the local chapter of the International Association of Insurance Professionals. She has taught various continuing education and paralegal classes, and frequently acts as an arbitrator for the Mandatory Arbitration program at King County Superior Court. Stacia is active in her community; currently, she enjoys volunteering at Greenwood Senior Center in the tech mentoring and gardening programs, and, from November 2016 through February 2018, provided weekly tutoring of students at the Job Training & Education Center at Seattle Goodwill's Shoreline location.
Representative Trial Court Cases
• Represented tree service company in timber trespass case with indemnity and breach of contract cross-claims, obtaining a jury verdict that absolved tree service company of any and all liability for the removal of trees on the plaintiffs' property.
• Defended pharmacy in admitted liability malpractice case, obtaining favorable jury verdict. The jury agreed that although the incorrect medication was dispensed, the plaintiff's injuries were limited.
• Obtained summary judgment dismissal of personal injury lawsuit against sports facility after a bleacher board failure. The court agreed that the facility had no reason to know of the board's potential to split and break.
• Obtained summary judgment dismissal of personal injury lawsuit against sports league. The court agreed that the basketball participant plaintiff assumed the risk of injury.
• Obtained summary judgment dismissal of personal injury lawsuit in product liability action against distributor of floor finish for alleged toxic exposure. The court agreed that the warning on the product was adequate, and that the distributor did not breach its duty of care to the plaintiff.
• Obtained summary judgment dismissal of lawsuit in wrongful termination claim against local tribe. The court agreed that the tribal officials were acting within the scope of their employment and the plaintiff's claims were barred by sovereign immunity.
• Obtained summary judgment dismissal of lawsuit in breach of contract/warranties claim against food component supplier. The court agreed that the manufacturer's alleged damages were not caused by the supplier.
• Secured voluntary dismissals of lawsuits in numerous cases, including on behalf of non-manufacturing vitamin seller (no liability under product liability laws) and fitness gym (lack of agency relationship in alleged assault and battery).
Representative Appellate Court Cases
• Obtained dismissal of personal injury lawsuit against tattoo parlor arising out of contaminated ink. The Court of Appeals affirmed that there was no evidence of the parlor's negligence or that the tattoo artist violated Washington's tattooing regulations. Read the opinion here.
• The Court of Appeals considered an arbitration clause in a timber purchase and sale agreement and affirmed a stay of arbitration due to a change in the opposing party's LLC status. Read the opinion here.
• The Washington Supreme Court affirmed the dismissal of a Consumer Protection Act claim against a dental practice arising out of the use of cow bone for a grafting procedure. Read the opinion here.
Representative Arbitrations
• Defense award in favor of dog owner arising out of trip and fall at park.
• Favorable arbitration award on behalf of grocery store arising out of trip and fall on grate.
• Favorable arbitration award on behalf of hotel arising out of trip and fall on curb.
• Plaintiff award on behalf of landlord for breach of commercial lease agreement.
Call 206-693-2718 or email us for a free 15 minute consultation!
The cases mentioned on this webpage are for informational purposes only, and should not be relied on as legal advice. Every case is different and no results are guaranteed.
The Supreme Court of Washington does not recognize certification of specialties in the practice of law, and no certificate, award, or recognition is required to practice law in the State of Washington. ↩