Cornerpoint advises your business on its legal responsibilities to employees, offers risk management for the prevention of employee injuries and claims against your business, and drafts employment contracts to protect your business.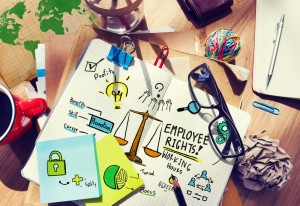 Businesses face risks in managing employees, including claims by current and former employees for wrongful termination, discrimination, harassment, and unpaid wages. Cornerpoint controls these risks by developing employment policies clarifying rules and expectations, and procedures and resources for employees in the event of harassment or discrimination. We also manage risk by drafting employment contracts, such as separation, confidentiality, and non-compete agreements.
Furthermore, in Washington, worker's compensation insurance is provided through and administered by the State, unless the employer has assets worth at least $25 million and is certified as self-insured. Like other insurance, worker's compensation premiums are partially based on the marketplace, but also factor in a company's risks and past claims. Employee safety should be a primary concern for every business, and we can help achieve this goal through risk management. Implementing and reinforcing solid policies and procedures regarding machinery, materials, vehicles, and other conditions results in less frequent and severe employee injuries. This means lower worker's compensation premiums and less business interruption due to the absence or limitations of injured employees.
Should an employment dispute arise, Cornerpoint can also represent your business in litigation.
Call 206-693-2718 or email us for a free 15 minute consultation!
Read our blog series about employment contracts below!
The materials provided on this website and on social media, including but not limited to Facebook, Twitter, LinkedIn, and Google+, are for informational purposes only and are not guaranteed to be correct, complete, or current, and should not be relied on as legal advice. Every business's circumstances are different and no results are guaranteed. Cornerpoint Law does not provide accounting, engineering, or information technology services, but may recommend that your business consult with qualified professionals in those fields. Furthermore, patent law, environmental law, and bankruptcy law are not included in Cornerpoint Law's practice areas, and Cornerpoint Law refers those legal services to other attorneys.