If a Tree Falls in the Evergreen State
Unauthorized use and/or duplication of blogposts without express and written permission is strictly prohibited. Excerpts and links may be used, provided that full and clear credit is given, and with appropriate and specific direction to the original content.
What Businesses Need to Know About Timber Trespass
by Stacia Hofmann
When must a Washington judge triple the amount of a jury verdict awarded for emotional distress?
A. When a defendant is found negligent for causing the death of a plaintiff's loved one.
B. When a defendant is found to have intentionally defamed a plaintiff, ruining the plaintiff's reputation.
C. When a defendant is found to have purposefully cut down a plaintiff's tree.
The answer, as the title of this blogpost gives away, is "C". Because of the unusual damages allowed for timber trespass under Washington law, businesses that work on land should have a general understanding of timber trespass claims. This blogpost will describe timber trespass, provide a history of the statute governing timber trespass, and provide risk management tips for those businesses exposed to timber trespass claims.
What Is Timber Trespass, and What Kind of Damages Are Allowed?
The legal term for removing, topping, cutting down, or otherwise damaging a tree or shrub on someone else's property is called "timber trespass." Washington's timber trespass statute can be found at RCW 64.12.030. Plaintiffs alleging timber trespass under the statute can seek damages for the economic value of the trees. These economic damages are multiplied by three (aka "trebled"), even if the trees have no stumpage value. So, for ornamental trees and shrubs, the value is typically determined by the restoration or replacement cost of the vegetation.
Emotional distress damages, on the other hand, are what they sound like – money owed by the defendant to the plaintiff for intangibles like mental and emotional suffering and anguish. Although RCW 64.12.030 does not explicitly provide for emotional distress damages, in 1997, the Washington Supreme Court concluded that they are allowed.1 
On September 15, 2016, in Pendergrast v. Matichuk, the Washington Supreme Court tied emotional distress damages to the trebling provision in RCW 64.12.030, confirming that timber trespass is the only type of lawsuit in Washington that allows plaintiffs to seek treble their emotional distress damages.2
Importantly, damages are single — and not trebled — if the defendant can show that the timber trespass was casual or involuntary, or that the defendant had probable cause to believe the trees were his or her own.3 This basically means that the defendant has the burden of proving that it had a reasonable belief that the trees did not belong to the plaintiff.
What Is the History of Timber Trespass Law in Washington?
RCW 64.12.030 is old. And when I say old, I mean almost 150 years old. The law was passed back in 1869 – before Washington became a state!
The Washington lumber industry was, by all accounts, thriving, and settlers were staking their claims. Timber theft must have been a big problem, because the territorial legislature passed the treble damages law to "discourage persons from carelessly or intentionally removing another's merchantable shrubs or trees on the gamble that the enterprise will be profitable if actual damages only are incurred."4 In other words, if one of Seattle's "founding fathers," Henry Yesler, cut down and hauled away founding father Arthur Denny's fir trees, knowing that he could sell the timber for quite a profit, he might risk doing so if he was only liable to Denny for the stumpage value. But, if Yesler risked having to pay Denny three times that in a lawsuit, then he might think twice.
It's now 2016. There are only two other types of damages that can be trebled in Washington – those for insurance bad faith and those for violations of the Consumer Protection Act (and, for the latter, the treble damages cap is $25,000). While timber trespass may still be a concern in the lumber industry, with greater sophistication of operations and advancements in technology, the risk of theft of merchantable trees is presumably lower than it was in 1869. More importantly, it is hard to imagine that emotional distress is much of a component.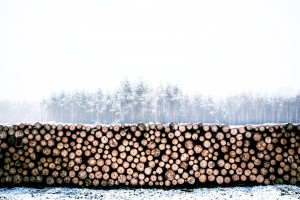 Thus, there is a convincing argument that trebling emotional distress damages does not serve the law's original purpose to discourage the unauthorized removal of merchantable timber.5 But the special treatment of emotional distress damages arising out of timber trespass — compared to all other types of emotional distress claims — is probably not a legislative oversight. The Washington Legislature amended RCW 64.12.030 in 2009 to add Christmas trees, fully aware of the Washington Supreme Court's 1997 decision allowing for the recovery of emotional distress damages under the statute. Unless the Legislature now amends RCW 64.12.030 to only allow single damages for emotional distress, the Pendergrast decision will remain the law of the land.
In sum, despite the origins of RCW 64.12.030, treble damages for both emotional distress and the economic value of the trees are allowed, regardless of whether ornamental trees or merchantable trees are involved, and regardless of whether the trees were removed, cut, or only damaged.
Tips for Reducing Timber Trespass Risk to Your Business
So now that we have covered the significant legal repercussions for timber trespass, what are the practical effects on businesses? In my experience representing defendants in modern timber trespass cases, the most common reasons for tree-cutting are not for timber, but for the removal of nuisance or dangerous trees, or to open up beautiful views. Tree trimming and removal businesses are frequently roped into litigation because the customers who hire them fail to determine the correct property lines. Contractors and construction companies who work on land are also at risk for timber trespass claims if they purposefully or accidentally damage vegetation.
Liability insurance may not afford enough protection. For example, some businesses have lower property liability limits because they do not realize the various types of damages that are unique to timber trespass. Additionally, some insurers may take the position that a timber trespass claim is an intentional tort, even if the timber trespass occurs by mistake, and insurance generally does not cover intentional torts. Or, insurance companies may take the position that treble damages are punitive damages, which are typically excluded from coverage. If a business has to engage in a dispute with its own insurance company over timber trespass liability coverage, then the business may end up contributing to settlement and incurring attorneys' fees.
Therefore, businesses who are exposed to timber trespass claims should also transfer the risk to end customers, who are better equipped to determine their property lines, with enforceable indemnity agreements.
Finally, the best timber trespass claim is the one that never arises, and the second-best timber trespass claim is one for single, not treble, damages. This means that the defendant needs to act reasonably in determining owner authority. Tree trimming and removal companies and other contractors should develop and follow written policies and procedures to reduce the likelihood and severity of a claim. Nipping timber trespass in the bud not only helps businesses avoid costly litigation, but has the extra benefit of being socially and environmentally responsible.
This blog is for informational purposes only and is not guaranteed to be correct, complete, or current. The statements on this blog are not intended to be legal advice, should not be relied upon as legal advice, and do not create an attorney-client relationship. If you have a legal question, have filed or are considering filing a lawsuit, have been sued, or have been charged with a crime, you should consult an attorney. Furthermore, statements within original blogpost articles constitute Stacia Hofmann's opinion, and should not be construed as the opinion of any other person. Judges and other attorneys may disagree with her opinion, and laws change frequently. Neither Stacia Hofmann nor Cornerpoint Law is responsible for the content of any comments posted by visitors. Responsibility for the content of comments belongs to the commenter alone.