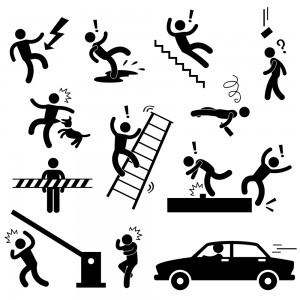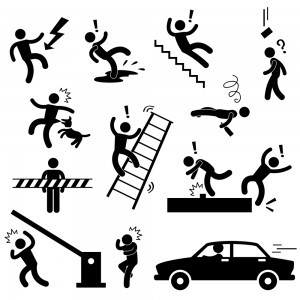 "Tort law" in business means the legal liability to others because of a business's or its employees' negligence or intentional acts. Someone is injured, property is damaged, or income is lost as a result. "Negligence" and "intentional" have special meaning in the law. Negligence (carelessness) can result from simple inattention or indifference, and an intentional act does not actually require intent to harm. For almost all types of tort claims, Washington law does not allow the jury to award damages just to punish the business. On the other hand, there are very few rules limiting how much money someone can win in a tort lawsuit.
Cornerpoint helps prevent and reduce your company's exposure to tort claims and lawsuits. Torts are based on principles of predictability, so risks that result in torts are almost always identifiable. We look at business operations and any current risk control techniques to find potential areas of injury to others — not only customers and associates, but also the public. We also examine any past claims and lawsuits against the business, as they can help us identify risks. A review of existing policies, procedures, and systems; surveys, checklists, and questionnaires; feedback from employees;1 and a visit to your premises can all lead to the discovery of risks that result in tort liability.
Once we know the risks to your business, then we can prevent and reduce the risk of injury to others and their property while encouraging safety and responsibility. Cornerpoint may recommend improvements to processes and systems, help educate employees, draft contracts limiting tort liability and modifying default legal responsibilities, and advise as to insurance coverage. We work with clients in niche business ventures with unique legal needs, as well as those in larger industries seeking our popular services.
Finally, because of attorney Stacia Hofmann's extensive experience as a litigator representing businesses, we know the values, costs, and challenges of different types of tort claims. We know how juries, judges, and arbitrators apply the law to determine and analyze a business's responsibilities. We have particular insight into the type of risks that are the most likely to lead to a lawsuit, and the best defenses to have at the ready if a claim is made.
Call 206-693-2718 or email us for a free 15 minute consultation.
For an example of tort law, check out one of the blogposts below!
The materials provided on this website and on social media, including but not limited to Facebook, Twitter, LinkedIn, and Google+, are for informational purposes only and are not guaranteed to be correct, complete, or current, and should not be relied on as legal advice. Every business's circumstances are different and no results are guaranteed. Cornerpoint Law does not provide accounting, engineering, or information technology services, but may recommend that your business consult with qualified professionals in those fields. Furthermore, patent law, environmental law, and bankruptcy law are not included in Cornerpoint Law's practice areas, and Cornerpoint Law refers those legal services to other attorneys. 
Cornerpoint's communications with employees may not be protected by the attorney-client privilege. ↩