Cornerpoint provides insurance coverage advice. Insurance, like taxes, is necessary. It provides a way for you to transfer risks away from your business. But with so many types of coverages, endorsements, and exclusions, your business may not have the insurance coverage it needs — or thinks it has. For example, general liability policies for businesses often exclude:
losses from mold and pollution, which could leave unsuspecting contractors in the lurch;
damage to a contractor's work, which could surprise a contractor in a claim for subpar workmanship;
cyber crime, which could leave an online seller unknowingly responsible for a breach;
injuries from a customer's violent acts, which could threaten a retailer's operations; and
injuries resulting from a patron's intoxicated driving, which could ruin a restaurant or bar.
In addition, your business contracts (particularly construction contracts and leases) may require that you obtain insurance for another entity. Failure to do so could expose your business to litigation for breach of contract (and insurance usually does not cover breach of contract).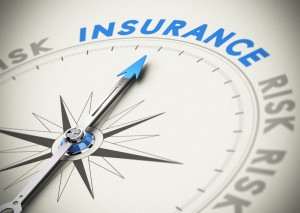 So having the proper insurance coverage is integral to risk management. Cornerpoint does not sell or produce insurance, and is not licensed to do so. It does, however, provide legal advice as to the types and limits of coverage appropriate for businesses, based on exposure to risks and risk tolerance. Even if a business uses an insurance agent or broker, Cornerpoint can still unbiasedly supplement and review an agent's offerings. As part of this assessment, we provide perspective as to the legal obligations of the insurance company, as well as what insurance will cover or not cover. We can also help weigh the benefits and disadvantages of high deductibles and elective coverage, and provide recommendations to prepare for those risks that are uninsurable or left uninsured. And, if you submit a claim and your insurance company takes a position that is adverse to your business, Cornerpoint can investigate and challenge the insurance company to make sure that you are fairly receiving all of the benefits that you paid for.
But why is risk management integral to insurance? First, a lower frequency and severity of claims means a lower premium, which directly saves a business money. Second, for most types of businesses, once someone files a lawsuit, the insurance company (with the advice of an attorney of its choosing) makes all decisions as to legal strategy and whether to settle the case. The rationale of this arrangement is that your insurance company is the one paying for your attorney (the defense of the case), and any amount to compensate the plaintiff (indemnity). The defense and indemnity are for your business's benefit. However, having the insurance company control important decisions affecting your business may be frustrating, and the result may not be to your liking. Additionally, the time you and your employees spend working with the attorney to litigate the case is time spent away from business operations. Lawsuits are public record, the media sometimes catches wind of a lawsuit, most settlements are not confidential, and social media allows news to travel fast, so there is also potential damage to your business's reputation. Simply put, preventing the loss from occurring in the first place is preferential to litigation. Relying on insurance as the exclusive method for controlling your business's risk does not encourage prevention and avoidance, ties up business resources, and is expensive.
Call 206-693-2718 or email us for a free 15 minute consultation!
The materials provided on this website and on social media, including but not limited to Facebook, Twitter, LinkedIn, and Google+, are for informational purposes only and are not guaranteed to be correct, complete, or current, and should not be relied on as legal advice. Every business's circumstances are different and no results are guaranteed. Cornerpoint Law does not provide accounting, engineering, or information technology services, but may recommend that your business consult with qualified professionals in those fields. Furthermore, patent law, environmental law, and bankruptcy law are not included in Cornerpoint Law's practice areas, and Cornerpoint Law refers those legal services to other attorneys.