Unauthorized use and/or duplication of blogposts without express and written permission is strictly prohibited. Excerpts and links may be used, provided that full and clear credit is given, and with appropriate and specific direction to the original content.
Navigating the Washington Product Liability Act
Part One: Overview
by Stacia Hofmann
The law loves to categorize the parties to a civil lawsuit. Employee or independent contractor; business invitee, licensee, or trespasser; commercial host, quasi-commercial host, or social host — to name just a few. Legal definitions provide order and further the lofty, although sometimes unrealized, goal of the uniform application of the law.
In the next series of blogposts, I will discuss the competing categories of product seller and service provider, the different subcategories within the product seller category, and why businesses need to know where they likely fall. I will also be covering the reason for this categorization: the Washington Product Liability Act ("WPLA"), RCW 7.72 et seq., available for review here.
What is the Washington Product Liability Act, and Whom Does It Cover?
This post is concerned with an introductory overview of the WPLA. The statutory scheme is tort-based and covers claims alleging that a product's "manufacture, production, making, construction, fabrication, design, formula, preparation, assembly, installation, testing, warnings, instructions, marketing, packaging, storage or labeling" caused compensable property damage or personal injury. RCW 7.72.010(4).
The WPLA determines the liability of product sellers for these harms, depending on the subcategory of seller in which the defendant best fits. Manufacturers may be held strictly liable, meaning that liability does not turn on the manufacturer's use of reasonable care.1 In certain circumstances, other product sellers may also be held strictly liable, and non-manufacturing product sellers need to understand those exceptions and how they apply. Finally, the WPLA does not apply to defendants falling outside of the product seller category, such as service providers. But when a business offers services and sells products, the lines separating the categories may be blurred, with important, determinative consequences.
The Case of Modisette v. Apple
As I did with the blog series Legal Lessons Learned from Steve Sarkisian & USC, I am borrowing a California case to analyze under Washington law, this time to discuss the WPLA.2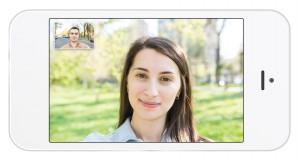 Five-year-old Moriah Modisette was tragically killed in an automobile accident in December 2014. Her family alleges that the accident was caused by an inattentive driver who failed to stop in time to avoid hitting the Modisette vehicle because he was talking on the video chat App, FaceTime. The Modisette family has filed product liability (and other) claims against Apple, alleging that the iPhone was a defective product because of the characteristics of the pre-installed FaceTime App.
The WPLA defines a "product" as "any object possessing intrinsic value, capable of delivery either as an assembled whole or as a component part or parts, and produced for introduction into trade or commerce." RCW 7.72.010(3).3 The potential uses and (and misuses) of modern products are more expansive than traditional products, and there is little doubt that the smart phone has led the consumer charge over the past decade. Product mobility and the digital marketplace have resulted in risks of harm previously unthinkable. Yet, whether we are talking about an exploding toaster or an exploding hoverboard, Washington product sellers, as well as some service providers, should understand the WPLA to properly manage their product liability risks.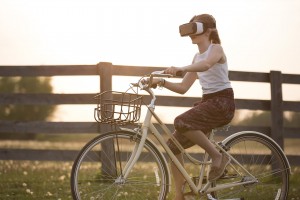 Riding a bike wearing a virtual reality headset? Not a good idea.

This blog is for informational purposes only and is not guaranteed to be correct, complete, or current. The statements on this blog are not intended to be legal advice, should not be relied upon as legal advice, and do not create an attorney-client relationship. If you have a legal question, have filed or are considering filing a lawsuit, have been sued, or have been charged with a crime, you should consult an attorney. Furthermore, statements within original blogpost articles constitute Stacia Hofmann's opinion, and should not be construed as the opinion of any other person. Judges and other attorneys may disagree with her opinion, and laws change frequently. Neither Stacia Hofmann nor Cornerpoint Law is responsible for the content of any comments posted by visitors. Responsibility for the content of comments belongs to the commenter alone.

Strict liability is the exception, not the rule, in tort law. Dog bites are one example, and timber trespass claims can operate like strict liability. ↩
Modisette v. Apple will not be decided under Washington law. It was filed in Santa Clara County, Apple's home county in Northern California. ↩
The WPLA was originally passed by the Washington Legislature in 1981, and has not been revised since 2004. ↩