Washington's Law Against Discrimination Prohibits Retaliation – A Cornerpoint Case Pop
Unauthorized use and/or duplication of blogposts without express and written permission is strictly prohibited. Excerpts and links may be used, provided that full and clear credit is given, and with appropriate and specific direction to the original content.
Revenge Is a Dish Best Not Served at All
By Stacia Hofmann
Cornerpoint Case Pops are dedicated to summarizing relevant, new cases — and their business and risk management lessons — in bite-size posts.
Washington employers cannot retaliate against employees for exercising their statutorily protected rights to oppose discrimination. This means that business owners and supervisors cannot penalize employees who have filed discrimination lawsuits or made claims against them personally, the business, or even another employer.1 The reasoning is clear: employees should not face retribution for exercising their civil rights.
In this post, I summarize a recent Washington Court of Appeals case that can help employers2 understand prohibited retaliation following an allegation of discrimination.3
The Case: Emami v. Seattle Sch. Dist., Washington Court of Appeals, Division I, No. 77624-0-I (February 25, 2019 – Unpublished)
Case Background
The parties in this lawsuit are a teacher (the plaintiff) and a school district (the defendant). The teacher was injured, asked for an accommodation from the school district, and was ultimately terminated. The reason for the termination was in dispute, and the teacher and representatives from the school district engaged in many discussions about the teacher's employment. During this time, the teacher filed a claim for damages and threatened a lawsuit, alleging that the district had discriminated against her by failing to accommodate her injuries.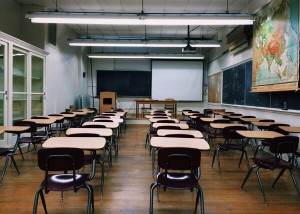 The district eventually rehired the teacher. However, she claimed she was previously denied a position because of her prior claims against the district. The district denied this. The judge dismissed her case before it went to trial.
Employers Cannot Take Adverse Action Against an Employee Who Has Opposed Discriminatory Practices
The Washington Law Against Discrimination, RCW Ch. 49.60 and called "WLAD" for short, is a statutory scheme that governs discrimination and related prohibited actions at the state level. A primary focus of WLAD is employer practices and employee rights.
To show retaliation for exercising one's rights under WLAD, an employee has to show:
(1) The employee took action protected by WLAD. This includes the employee making a claim of discrimination as it relates to the employee, or as to another.
(2) The employee suffered an adverse employment action. Termination is the obvious, but not the only, one.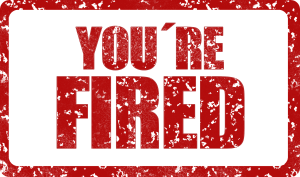 (3) There is a causal link between the protected activity and the adverse employment action. What is a causal link? In 2018, the Washington Supreme Court said it is the decision-maker's (aka supervisor's) actual knowledge OR suspicion that the employee took action protected by WLAD, and this knowledge/suspicion was a substantial factor in the decision to take an adverse employment action against the employee.4 "Substantial," of course, does not mean "only."
When the plaintiff can show evidence meeting all three requirements, then the court's factfinder, usually a jury but sometimes a judge, has to weigh the evidence and decide whether the employer retaliated.
What Did the Emami Court Decide?
In the Emami case, the school district agreed on requirements (1) and (2) above: the teacher had exercised her WLAD rights by making a claim, and an adverse employment action was taken against her when she was rejected for a teaching position. However, the district denied a causal connection.
The teacher presented evidence that the district's decision-maker knew of her claims, or at least suspected she had made a claim. The teacher also presented evidence that she was on a "do not rehire" list because of these claims. Although the school district provided competing evidence, the teacher's evidence was sufficient and the case should be allowed to go to trial for an ultimate determination of retaliation. It was an error for the trial court to dismiss the case before that happened.
Risk Management Lesson
Some say that revenge is a natural human behavior. However, it most definitely does not belong in the workplace. It's important to train employees – and particularly supervisors – on unacceptable retaliatory actions. Keep (and enforce!) written policies and procedures. Obtain employment practices liability insurance. And finally, keep information about claims and lawsuits on a strictly need-to-know basis.
Email or call me to see if Cornerpoint can help with your employment or risk management questions.

This blog is for informational purposes only and is not guaranteed to be correct, complete, or current. The statements on this blog are not intended to be legal advice, should not be relied upon as legal advice, and do not create an attorney-client relationship. If you have a legal question, have filed or are considering filing a lawsuit, have been sued, or have been charged with a crime, you should consult an attorney. Furthermore, statements within original blogpost articles constitute Stacia Hofmann's opinion, and should not be construed as the opinion of any other person. Judges and other attorneys may disagree with her opinion, and laws change frequently. Neither Stacia Hofmann nor Cornerpoint Law is responsible for the content of any comments posted by visitors. Responsibility for the content of comments belongs to the commenter alone.