What Business Owners Should Know About L&I's Workers' Compensation Reimbursement Rights
Unauthorized use and/or duplication of blogposts without express and written permission is strictly prohibited. Excerpts and links may be used, provided that full and clear credit is given, and with appropriate and specific direction to the original content.
The Risk of COVID-19 Transmission Underscores the Power of the State of Washington to Pursue Claims
By Stacia Hofmann, Small Business Attorney & Certified Risk Manager
The Washington State Department of Labor & Industries (L&I) is a state agency that administers all workers' compensation benefits.1 Given current risks of COVID-19 transmission, combined with the uncertainty of the COVID-19 legal liability landscape, all small business owners, even those without employees, should understand Washington's workers' compensation reimbursement rights. I suspect it will be surprising. 
Employees, Employers, and Workers' Compensation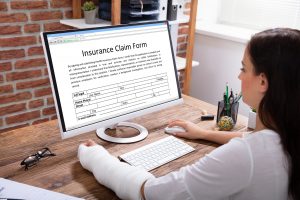 Under Washington's Industrial Insurance Act,2 most Washington employers pay into a common fund managed by L&I. L&I determines workers' compensation benefits for medical bills and lost wages that result from on-the-job injuries and occupational diseases, and pays the benefits from the fund. L&I does not compensate employees for emotional distress or pain and suffering related to occupational injuries or diseases. However, benefits are payable regardless of who is at fault.
Employers benefit from limited liability, as, historically, employers can avoid a personal injury lawsuit even when their negligence causes the employee's injury. In turn, limited liability supports industry and the economy at-large.
An Employee Can File a Workers' Compensation Claim With L&I
and

a Lawsuit Against a Non-Employer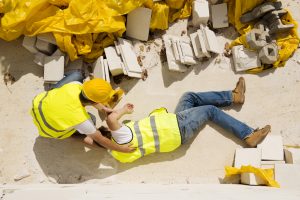 Oftentimes, people or entities outside the employer/employee relationship cause on-the-job injuries to employees. This happens most frequently, but certainly not exclusively, at construction worksites and other shared workplaces (where employees of different employers work together) and on the road (where on-the-clock employees risk being in car accidents, just like everyone else).
With these types of worker injuries, employees may obtain workers' compensation benefits through L&I, and have the additional option of making a claim or filing a lawsuit against the person or entity who caused the injury. It is not an either/or situation. Simple enough.
The State of Washington, Through L&I, Has a Right to Reimbursement, and It Can Even File a Lawsuit
But now we have arrived at a conundrum. The law does not favor the double recovery of damages. Furthermore, the law prefers that the private party that causes an injury  – not the government – carry the financial consequences of their actions or inaction.
Therefore, Washington law allows L&I to recoup money from any third party who is legally responsible for the on-the-job injury. If the injured employee pursues a claim or lawsuit against the third party and recovers damages, then L&I is entitled to reimbursement of benefits.3
But what if the injured employee does not pursue a claim against the third party? L&I can directly sue the third party instead, and recover not only the amount of workers' compensation benefits, but also other damages that are not covered by workers' compensation, like the employee's pain and suffering and emotional distress.4 If L&I recovers damages, then L&I must share the recovery with the employee pursuant to a formula.  
No Statute of Limitations Applies to L&I
Let's quickly recap: if some third party – let's say Employer A – causes an on-the-job injury to an employee of Employer B, and L&I pays workers' compensation benefits to the employee, then either the employee or the state (through L&I) can sue Employer A for damages. And no matter who actually files the lawsuit, the employee and L&I share the recovery with each other.
Now, we're getting thick into the weeds.
The statute of limitations is the deadline for starting a lawsuit, and Washington has a bunch of different deadlines for different types of claims. Generally, the statute of limitations for a personal injury lawsuit is three years from the date of the injury. Using our example above, after that deadline passes, the injured employee can no longer bring a lawsuit against Employer A.
L&I, however, has no statute of limitations deadline.5 So, again using the example above, unlike the injured employee's deadline that is pretty much set in stone, there is no deadline by which L&I must bring a lawsuit against Employer A. And because L&I stands in the shoes of the injured employee, L&I can recover all amounts the employee could have recovered, even if it is more than the amount needed to reimburse L&I, and then share with the employee.
The rationale here is that the public's interest in the state's reimbursement for workers' compensation benefits is greater than any private party's interests in defending old claims, even though another private party (the employee) may ultimately benefit when they otherwise would not have.6
The Final Takeaway
So why do business owners need to know about L&I's reimbursement rights? In most situations, businesses can manage risks by relying on statutes of limitations. But managing risk is much harder to do when there is no deadline for a lawsuit. Of course, the degree to which L&I may be interested, and successful, in pursuing a lawsuit varies from case to case, but no business owner wants to be in the position of Employer A in the example above, even in pre-pandemic times.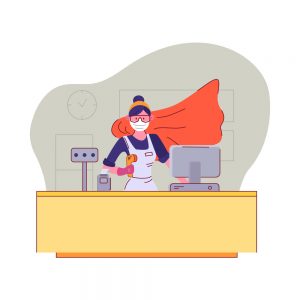 But now, we also have COVID-19 to contend with. Workers' compensation covers occupational diseases as well as injuries, and COVID-19 is certainly a disease. We still don't know how workers' compensation and COVID-19 will play out in the long run; however, workers' compensation is available "when work-related activity has resulted in probable exposure to the [corona]virus and certain criteria are met."7
As of the publication date of this blogpost, no law has been passed that would give Washington businesses immunity specifically for coronavirus transmission, so it is at least possible that L&I will be allowed to bring lawsuits against third parties whose negligence (or recklessness) caused coronavirus transmission – even if the infected employee does not wish to pursue a lawsuit – and with no set deadline by which L&I must do so.
Now is the time for businesses to make sure they have policies and procedures, contracts, and insurance policies in place to address and minimize the liability risks that have long existed, as well as the new ones arising out of the pandemic, as they appear here to stay.
This blog is for informational purposes only and is not guaranteed to be correct, complete, or current. The statements on this blog are not intended to be legal advice, should not be relied upon as legal advice, and do not create an attorney-client relationship. If you have a legal question, have filed or are considering filing a lawsuit, have been sued, or have been charged with a crime, you should consult an attorney. Furthermore, statements within original blogpost articles constitute Stacia Hofmann's opinion, and should not be construed as the opinion of any other person. Judges and other attorneys may disagree with her opinion, and laws change frequently. Neither Stacia Hofmann nor Cornerpoint Law is responsible for the content of any comments posted by visitors. Responsibility for the content of comments belongs to the commenter alone.