Hi! Thank you for your inquiry! You're looking for a contract attorney. I'm here to help.
I know your time is valuable. I also know searching for an attorney is neither easy nor enjoyable. In a sea of attorneys, how do you find a good one? My three-step recommendation:
➡

 STEP ONE – watch a short video about why I (attorney Stacia Hofmann) practice in the area of contract law.
 ➡

 ➡ 
STEP TWO 

– read 5 Fast Facts about me and my business law and risk management firm (Cornerpoint Law) to help you decide your next move: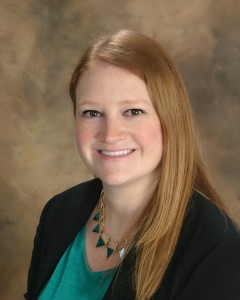 (1) I offer free 15 minute phone consultations, and, after our conversation and upon request, will email you a complimentary action plan that you'll be able to use right away. If you see a little chatbox in the bottom, right-hand corner of your screen right now, that means I'm literally sitting in front of my computer and immediately available to chat about your legal issue. Of course, you can always give me a call or send me an email instead. There is no obligation, and if I don't think I can help you, I'll do my best to point you in the right direction.
(2) I know contract law. I draft contracts. I review contracts. I fight in court about contracts. Sometimes, I even dream about contract language! The freedom to contract is an important legal right, but is not without limitations. I mostly work on business, customer, and employment agreements, and you can learn more about Cornerpoint's contract drafting and review services here.
(3) Clients have direct access to an experienced, knowledgeable, and hard-working attorney who delivers exceptional legal product and advice at a reasonable cost. Cornerpoint is a solo law practice, which means we're a party of one. I have been practicing law for almost 15 years, first as a litigator at a mid-sized firm and then as a trial attorney at a Fortune 100 insurance company. I founded Cornerpoint in 2015 to provide individualized attention and guidance for my clients and to expand my practice to risk management and litigation prevention.
"Stacia Hofmann at Cornerpoint Law is quite possibly the most accurate, knowledgeable and thorough attorney around. Wow, where to start? We hired Stacia to write a contract or two for our rental company. We are new to the rental business and the niche we are in is also pretty unique. Stacia took on the challenge with grace and impressed us at every step of the way." – Ross
"Stacia is honest, and generous with her time and attention. I worked with her on two separate contractual issues I ran into. She helped me design a contract for my business, and counseled me on getting out of a contract which I was in. She was dedicated, responsive, and very knowledgeable and I had positive results in both instances. She was extremely thorough along the way and gave great advice. I highly recommend working with her." – Emily
(4) Have mobile office equipment, will travel. I'm in Seattle, but if you're not, don't let that stop you from contacting me. I am location independent and represent clients all over Washington, mostly in King, Pierce, Thurston, Kitsap, Snohomish, Skagit, and Whatcom counties.
(5) Hiring an attorney is easy with Cornerpoint's online intake process and paperless office. With your permission, I'll frequently rely on tools like email and virtual meeting software to communicate quickly and effectively during representation. Don't love technology? Tell me your preferred methods of communication.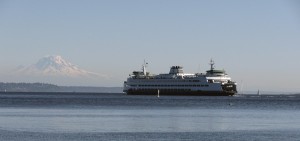 ➡ 

➡ 

➡ 

STEP THREE – let me know the reason for your search for an attorney. Call 206-693-2718 

now 

or email me at stacia@cornerpointlaw.com. Not ready to chat? Download my optional pre-consultation worksheet and FAQs to help you make the most out of our conversation.
You can also check out this website to:
~ Read more about me and my experience
~ Review client testimonials
~ Read about the popular industries we serve
~ Learn more about Cornerpoint's services and fees
~ Read my blog, which covers all sorts of business law tips
~ Watch my informational videos about the law
~ Read about Cornerpoint's other legal practice areas
~ Learn about other ways to contact or connect with Cornerpoint
On its website and through social media, Cornerpoint Law links to content on other websites. Cornerpoint Law is not responsible for the content of other websites, and the content of those websites is not guaranteed to be correct, complete, or current and should not be relied on as legal advice. Through social media, Cornerpoint Law connects with other businesses, organizations, and individuals. Cornerpoint Law is not responsible for the content, views, or opinions of those with whom it connects. Cornerpoint Law's social media connections are in no way recommendations or endorsements of connections. Every circumstance is different and no results are guaranteed.
This website, like most, uses cookies. Cookies are small files placed on your device that uniquely identify your browser and device. We use cookies to save user preferences for future visits, to enhance site speed, to learn how people are finding our website, to advertise, and to compile aggregate data about site traffic and usage so that we can offer better experiences and tools in the future. Your privacy is important to us: we do not use cookies to collect personal information, and cookies can be blocked or deleted using your browser's settings.