Client Reviews for Attorney Stacia Hofmann
(Pierre's, Katrina's, Patrick's, and Andrew's reviews were originally submitted on Avvo and can be viewed here.)
---
Cornerpoint Law News and Events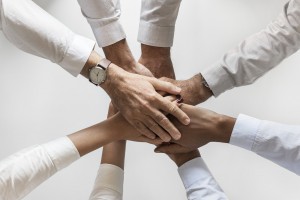 On April 12, 2018, Stacia had the pleasure of co-presenting a continuing education class for Greater Seattle Insurance Professionals, Inc. Stacia and insurance coverage attorney Nicole Morrow covered the process of an examination under oath in the course, "Insurance Investigations — We're in This Together."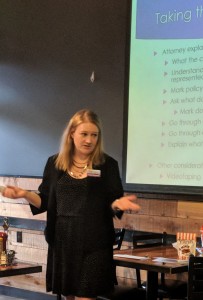 ---
Stacia joined the board of Women Business Owners (WBO) as Event Co-Chair in January 2018. WBO has over 150 members in the Greater Seattle area, and Stacia is excited to continue supporting women-owned businesses by bringing in engaging speakers and planning useful networking opportunities.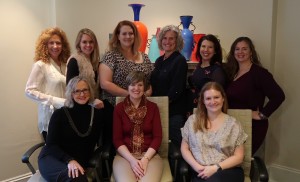 ---
We celebrated Cornerpoint Law's Second Anniversary (and the start of Stacia's 13th year of law practice) on November 18, 2017 with a client appreciation get-together at the movies. We saw the new Murder on the Orient Express – an entertaining movie and a great afternoon! A big thank you to our clients for your trust and support.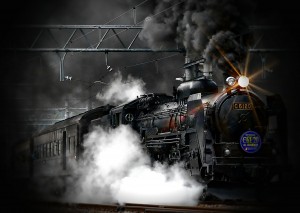 ---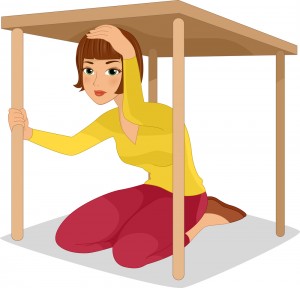 On April 20, 2017, Stacia presented an insurance continuing education course for Greater Seattle Insurance Professionals on commercial litigation reservation of rights scenarios. Titled "Take Cover! Preparing for a Liability ROR Letter," it included a discussion of the reservation of rights process, intentional torts, the Washington Consumer Protection Act, contractual claims, and special types of damages.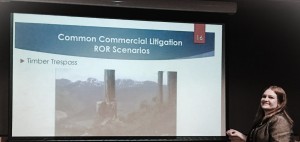 ---
What liability insurance protects a small business? Every business should consider obtaining general liability coverage. For many service providers, E&O insurance is a must. We're also an advocate for cyber insurance. Stacia's thoughts on these coverages, and a few others, can be found in the February 9, 2017 National Federation of Independent Business article, What Type of Liability Insurance Does Your Small Business Need? Identifying insurable risks, obtaining proper coverage, and understanding legal nuances are all part of the risk management process.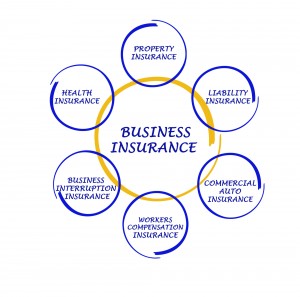 Call 206-693-2718 or email us for a free 15 minute consultation!
The results mentioned on this webpage are for informational purposes only, and should not be relied on as legal advice. Every case is different and no results are guaranteed.